At Jowett & Lewis Family Dentistry in Topeka, KS, we specialize in pediatric dentistry, providing comprehensive dental care for children from infancy through adolescence. Our team, including Dr. Lewis and Dr. Jowett, is committed to creating a friendly, safe, and welcoming environment, ensuring young patients receive top-quality dental care and learn the importance of oral health.
Common Dental Symptoms in Children
Recognizing dental issues early in children is crucial. Parents should look out for symptoms such as:
Toothache or dental discomfort
Red, swollen, or bleeding gums
Persistent bad breath
Sensitivity to hot or cold foods
Difficulty chewing or biting
Extended thumb sucking or pacifier use beyond age 3
Crowded, misplaced, or blocked teeth
Why Pediatric Dentistry is Essential
Pediatric dentistry plays a vital role in:
Monitoring and ensuring proper oral health development
Preventing tooth decay and gum diseases
Correcting bite problems and misaligned teeth
Educating children on good oral hygiene practices
Laying the groundwork for lifelong healthy dental habits
Treatment Process at Jowett & Lewis Family Dentistry
Our pediatric dental care includes:
Initial Oral Health Evaluation: Assessing the child's oral health, including teeth, gums, and bite.
Preventive Dental Care: Cleanings, fluoride treatments, and sealants to guard against cavities.
Parental Guidance: Educating parents about diet, oral hygiene, and habits impacting dental health.
Cavity Treatment: Treating dental decay and cavities with appropriate interventions.
Orthodontic Evaluation: Determining the need for braces or other orthodontic treatments.
Emergency Dental Care: Providing prompt care for dental emergencies.
Regular Follow-ups: Ensuring ongoing dental health with scheduled check-ups.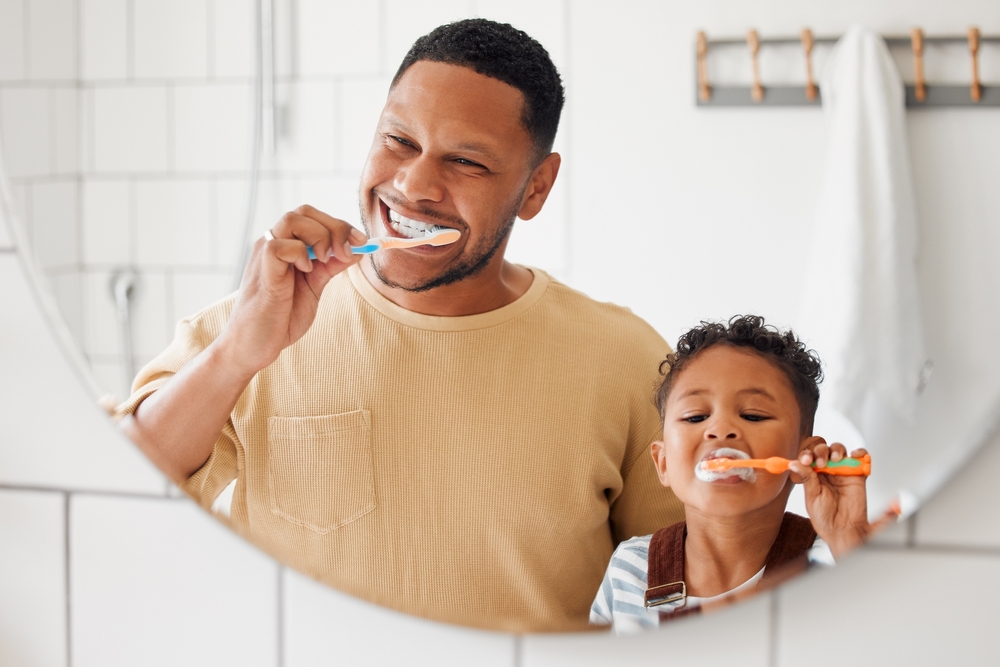 Prevention
Preventive care is a cornerstone of pediatric dentistry, including regular dental check-ups, proper brushing and flossing techniques, a balanced diet, and minimizing sugary snacks and drinks.
Outlook
With consistent dental care, children in Topeka, KS can maintain healthy teeth and gums, fostering a foundation for excellent oral health throughout their lives.
Frequently Asked Questions:
When should I take my child to a pediatric dentist?
The American Dental Association recommends taking your child to a pediatric dentist after they have their first tooth and/or before their first birthday. After that first initial visit, it is recommended that your child visit a pediatric dentist at least once every six months. Frequent dental visits allow your child's pediatric dentist to closely monitor their oral health and prevent problems from occurring. Contact Jowett & Lewis Family Dentistry today to schedule a consultation with your Topeka pediatric dentist.
What services does a pediatric dentist provide?
Pediatric dentists provide a range of dental services for children, including:
Teeth cleanings
Tooth-colored fillings
Dental x-rays
Baby root canals
Dental sealants
In addition to providing these services, pediatric dentists are also specially trained to deal with the dental, psychological, and emotional needs of babies, toddlers, children, teens, and kids with special needs.
What should I expect during my child's dental appointment at Jowett & Lewis Family Dentistry?
During your child's dental appointment with our Topeka pediatric dentist, you can expect to first answer questions about your child's medical and oral health history. You will also have an opportunity to ask questions of your own regarding your child's oral health.
Depending on your child's age, their teeth and gums may be examined by our pediatric dentist and dental x-rays may be taken. Your child may also need to have their teeth cleaned. To help keep your child's dental appointment positive, we encourage parents to stay with their child during the procedure. Our dentists are also trained to make your child as comfortable as possible during their procedure.
How Often Should Children Have Dental Checkups?
Dental checkups every six months are recommended for children to monitor their oral health, prevent dental issues, and provide early treatment as needed.
What Are the Best Ways to Prevent Cavities in Children?
Preventing cavities in children involves brushing twice daily with fluoride toothpaste, maintaining a balanced diet, limiting sugary snacks and drinks, and regular dental checkups. Fluoride treatments and dental sealants offer added protection.
Schedule Your Child's Dental Appointment Today
For top-tier pediatric dental care in Topeka, KS, choose Jowett & Lewis Family Dentistry. Call us at 785-272-3864 to schedule your child's appointment and join us on their journey to a healthy, beautiful smile.